Production and design of electrophoresis devices
Our company produces and designs electrophoresis devices for more than 25 years. Nowadays, this knowledge allows us to supply a great number of research centers and laboratories through Switzerland and around the word.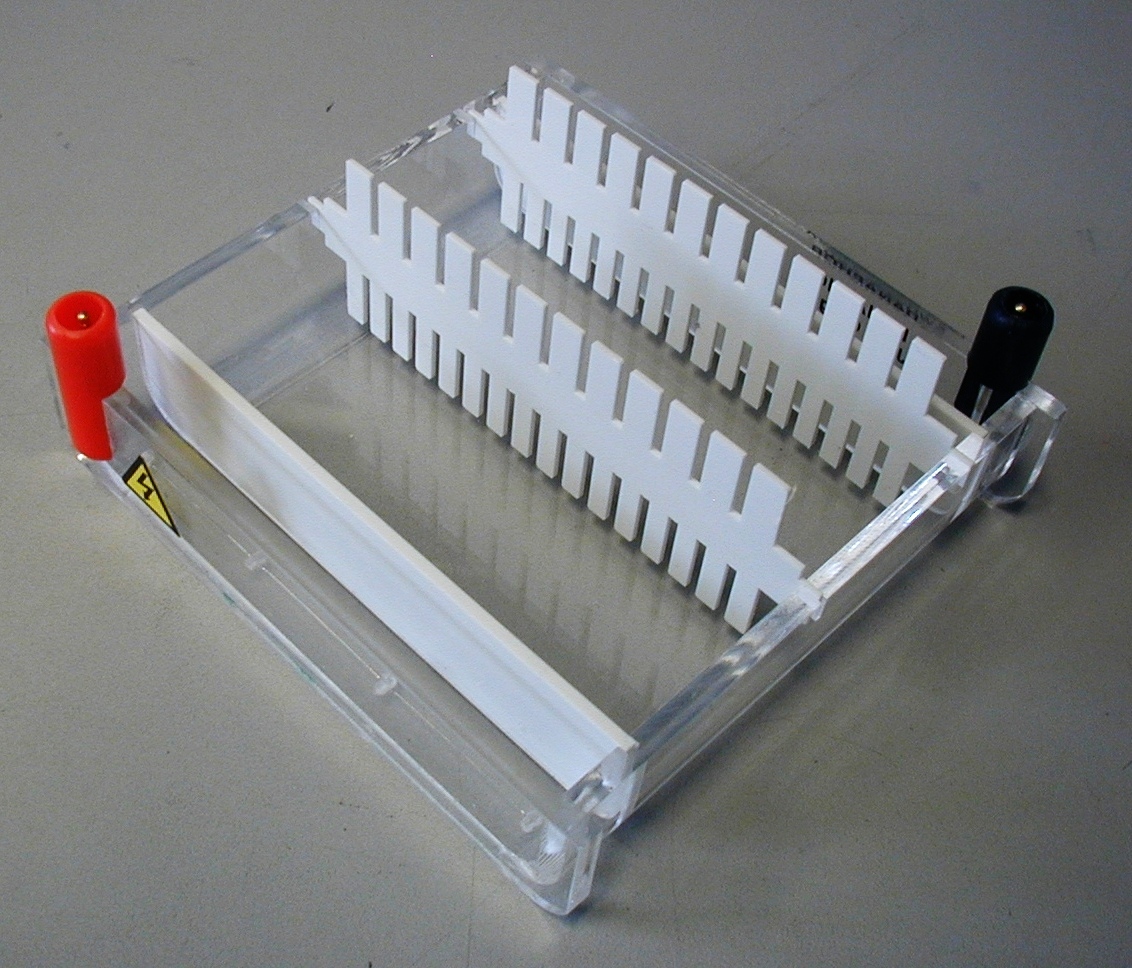 Our product number one, the Model 100 Standard from the horizontal mini gel serie, is ideal for the migration of samples through short distance. Its ergonomic conception which has been developed over the last years with the complicity of its users, has already convinced many researchers.
We also do repairs on all our devices. If one of your device is not working properly just send it to us. An offer will be made before any repair.
Customs combs can also be ordered. To do that tell us the number of teeth required and we will send you an offer.
Download product catalog 2018
Prices and details of all product available: catalog 2018.pdf
Send us your order : Order
All our terms of sale and delivery conditions are described in our terms of sale.